We Perfected it for Decades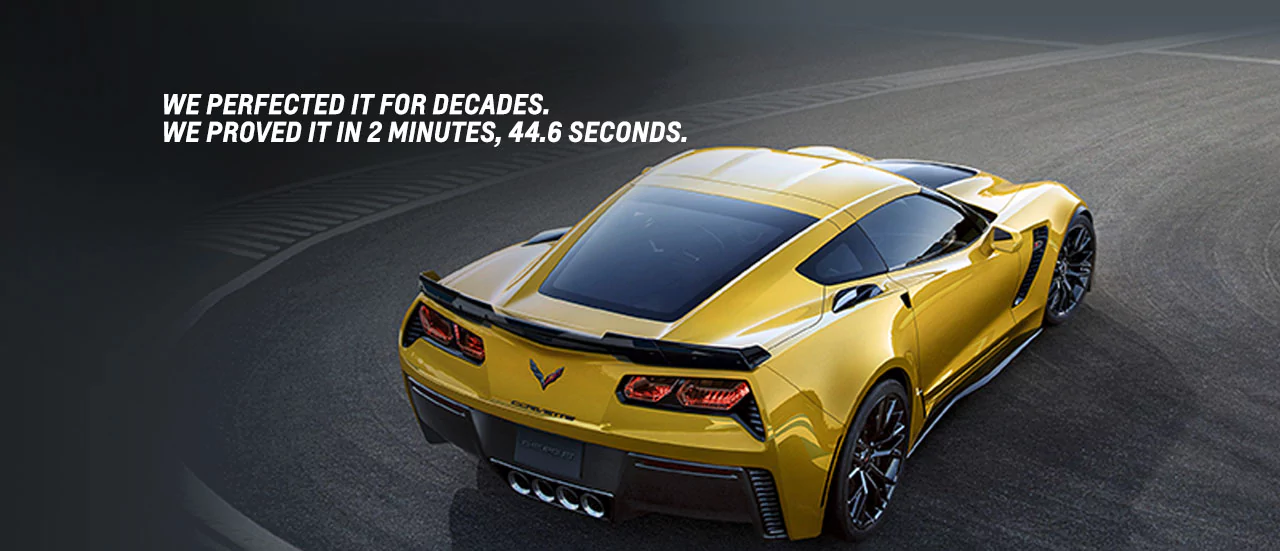 Reposted from chevrolet.com
CORVETTE Z06 RECORDS THE FASTEST TIME OF 2015 AT THE CAR AND DRIVER LIGHTNING LAP.
Precisely 2 minutes, 44.6 seconds. That was all it took for Corvette Z06 to make its way around Virginia International Raceway for the Car and Driver Lightning Lap. What's more impressive? Against the perceived supercar giants of McLaren, Porsche and Lamborghini, Z06 reigned supreme with the fastest lap time.
With this performance, Corvette Z06 proved itself as a world-class supercar in front of the rest of the world. In fact, Z06 achieved the second fastest lap time in the history of the event, second only to Porsche 918 Spyder — which is nearly 8 times the price of Z06.
When it comes to testing Z06 on the track, superior downforce technology, lightweight carbon-fiber materials and 650 horsepower are just a few of the key attributes that take Z06 ahead of the world's most respected supercars. Tested on a 4.1-mile track packed with hairpin turns, Z06 averaged 89.7 mph.
Gripping the road with Michelin Pilot Sport Cup 2 tires†, Z06 cornered at 1.47 g and reached a top speed of 153.5 mph — giving the professional test drivers of Car and Driver 2 minutes and 44.6 seconds of absolute thrill.
When Chevrolet set out to build the Corvette in 1953, it was a pursuit of perfection. Decades later, the Z06 is proof we can accomplish it, time and time again.
Check out Wetzel Chevrolet's Corvette inventory: http://www.wetzelchevy.com/new-vehicles/corvette/